After six months, I was finally able to snag my second Kobe Bryant auto.
When Kobe got his 5th championship ring last season, I decided to collect his cards.
Here's my second Kobe Bryant autographed card:
FRONT
BACK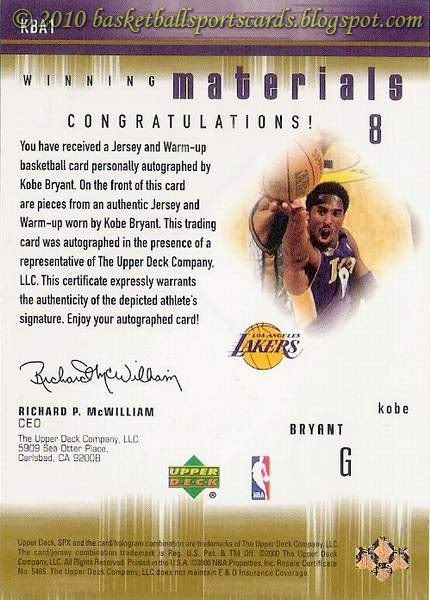 2000-01 SPx Winning Materials Jersey/Warmup Autograph
This card is from the first SPx Winning Materials autographed set. It has a piece of Kobe's game-used jersey and warmup. The autograph is on-card and he even wrote his number 8 besides it.
It books $400 at the Beckett Price Guide before but now settles at $250.