In my opinion,
this is an underrated set.
Die-cut, shiny, Michael Jordan - what's not to love?
The odds of pulling them from packs are tough too.
1:45 for the MJ31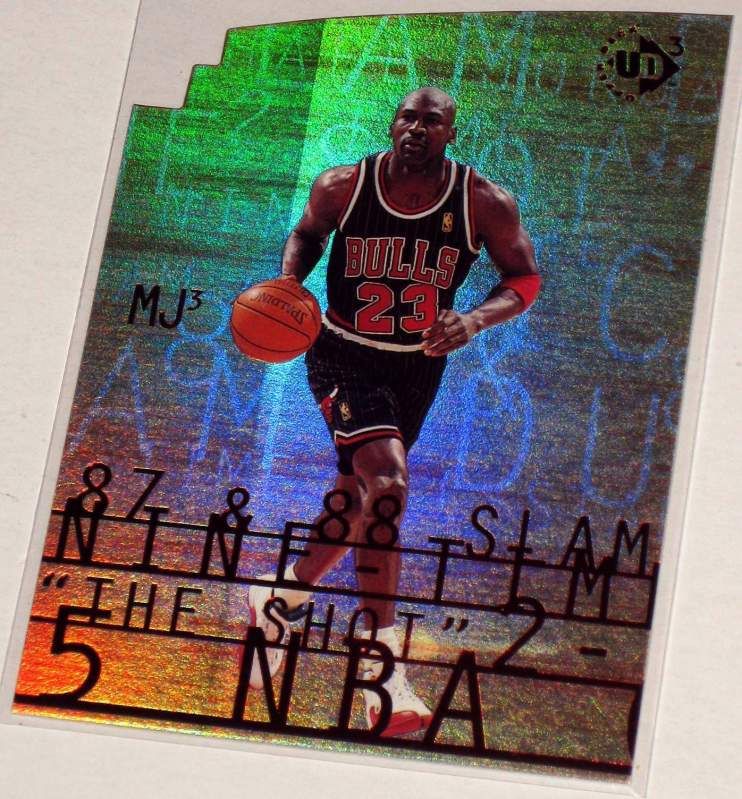 1:119 for the MJ32
1:167 for the MJ33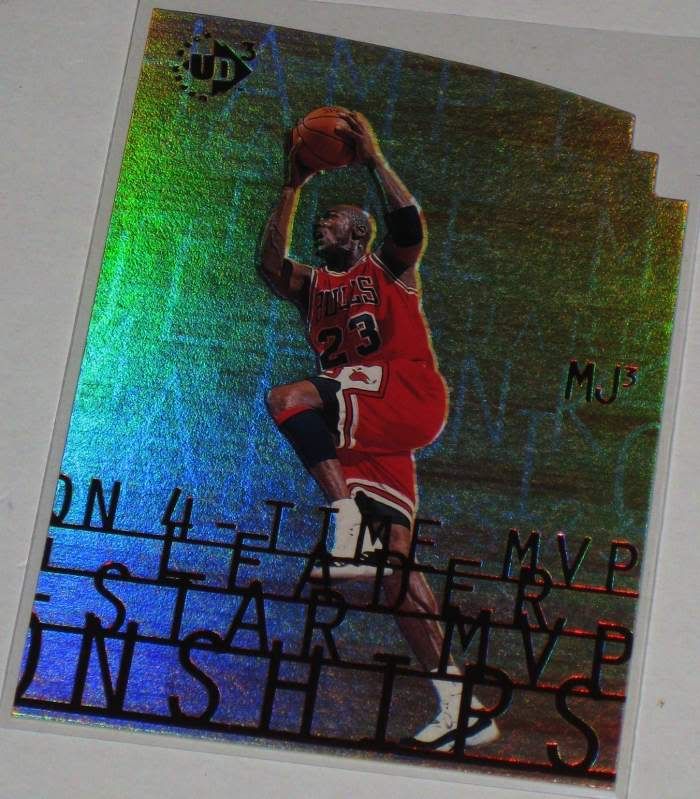 When put together, the three cards form one big card. You can actually seldom find them being offered as a set. Glad I got them as a set.