A box of 08-09 SP Rookie Threads contains 6 packs. Each pack contains 5 cards.

These are what I got: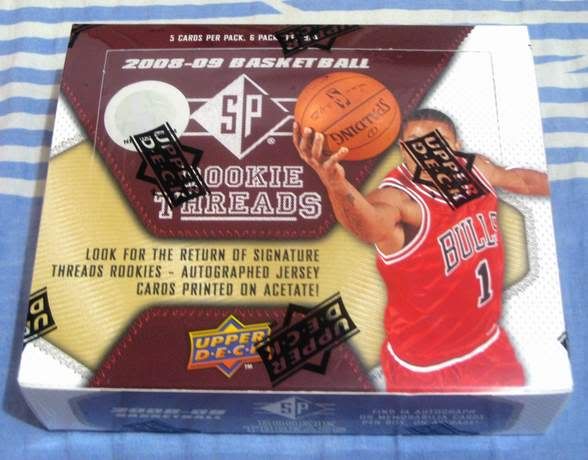 The autographed and jersey cards

I was so disappointed with the Duncan patch. Yes it's a patch because the back says so.
This is the worst patch I have pulled because there's only a small stitch in the corner. It's a patch? Yeah right.
Rookie cards - with two pieces of jersey swatch and auto on acetate
* JJ Hickson
* Eric Gordon
I think the two rookie cards saved this box.
VERDICT: ******* 7 out of 10 stars