Finally got my first Kobe Bryant patch card!
It's a 2009-10 Prestige Prestigious Pros Materials Platinum #1. It's actually the patch version of the regular Pros Materials Blue jersey card which is serial numbered to 200.
My card is serial numbered to only 10. What makes this card really special is that it has a serial number of 10/10. A 1 of 1 card!
Haha, not really. But 10 is Kobe's jersey number when he played for the USA Dream Team.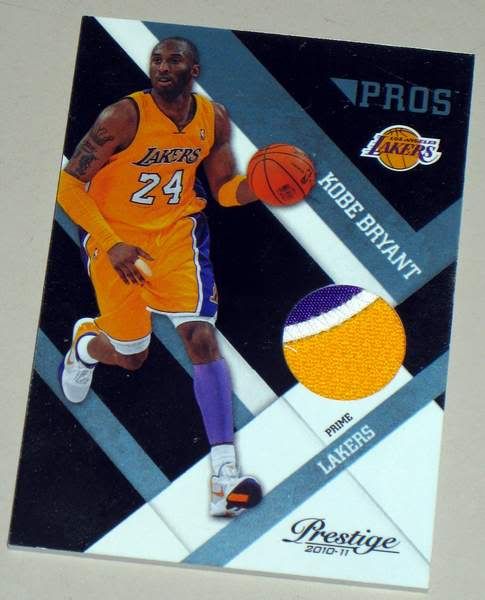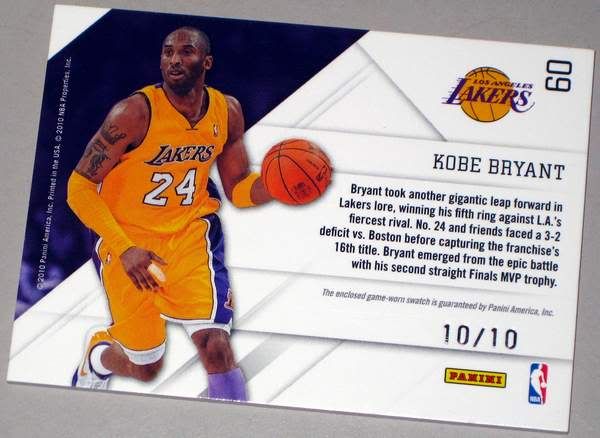 The serial numbering and the low print run are what really endeared me to this card. Add to it the fact that I got it at a really good price. It helped that the eBay seller where I got this one titled this card as a jersey, not a patch. (*wink *wink)