This one's just for fun.
I have almost one thousand different Shaquille O'Neal trading cards. I know it's impossible to collect all of his cards due to multiple 1/1s but whenever I have the chance to get hold of a new Shaq, I grab it immediately.
Such is my adoration for one of the greatest centers of all time that I also collected cards that feature him not as the main player but along with other players or as appearing in the background of other player's cards.
If you're having difficulty understanding what I'm trying to say, just check the pictures below.
I encircled Shaq's face in case you miss him.
* with the great Michael Jordan - yes, getting beaten again in the pick and roll

* with other players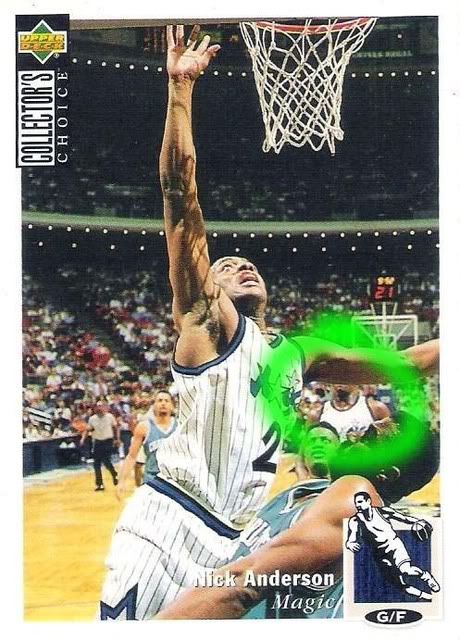 * this one is a checklist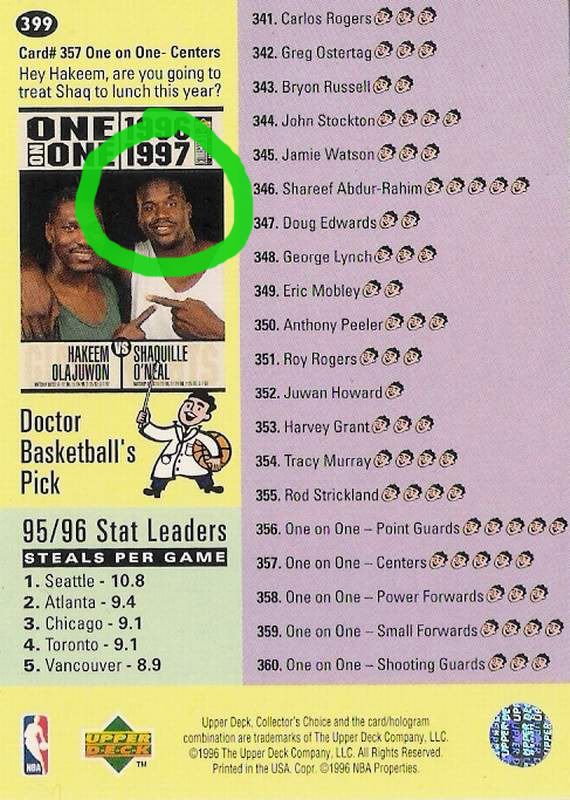 * with his Dream Team II team mates
* with his Dream Team III team mates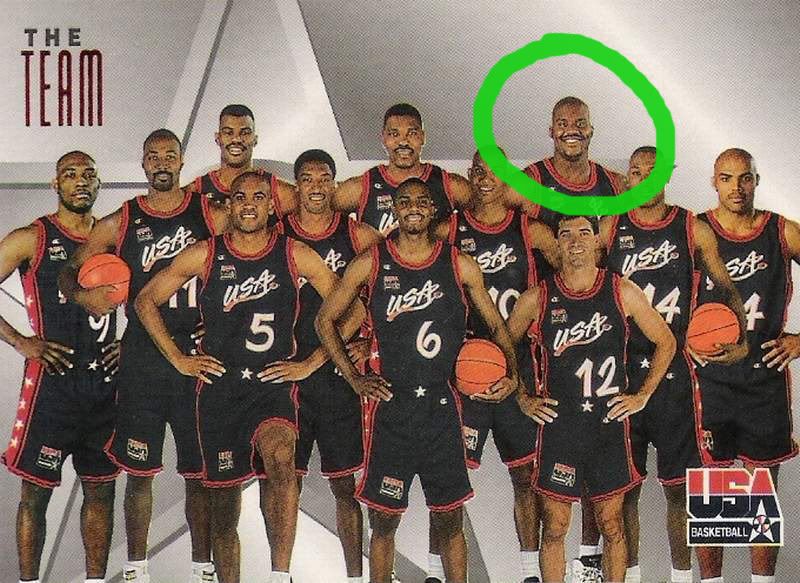 * with other Topps exclusives (2001)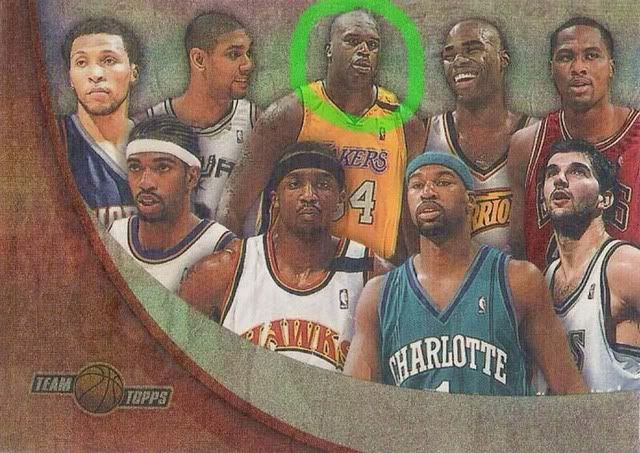 Please hit me up if you got cards like these. :-)